Comprehensive Cleaning Services
When you need a professional-grade clean, turn to Clean Tech, LLC. We save you the trouble of putting in hours of elbow grease by leveraging quality products and seasoned cleaning techniques. The result is an unparalleled level of clean for your carpets, rugs, tile, grout and other flooring materials.
Unlike other cleaning companies, we don't just stop at basic steam cleaning in Appleton, WI. Instead, we strive to deliver encompassing service through a depth of options, including: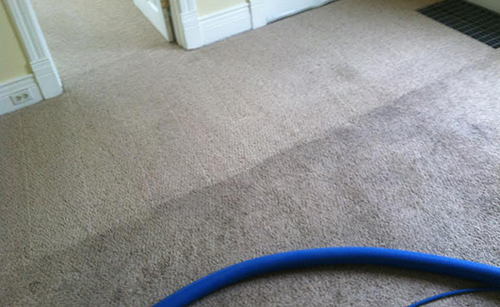 Water or sewage removal: In plumbing emergencies, it's critical to remediate water that may have been absorbed into carpets, rugs and other materials. We can take care of this difficult task to help you begin the restoration process properly.
Pet urine / odor removal: Housebreaking a pet or dealing with a sick animal? We can work to eliminate the stains and odors they leave behind on your carpets and rugs.
Allergy control: We'll thoroughly steam clean your upholstery and carpeting to absolve it of allergens that may be lurking deep within the fibers, causing you to itch and sneeze.
Area rugs cleaning: Don't let your area rugs become epicenters for bacteria and filth! Let a professional carpet cleaner in Appleton, WI tackle them, to deliver a level of clean that's like-new.
Upholstery cleaning
Make sure that when people have a seat in your place of business, they're comfortable and content. The best way to ensure couches, chairs, sofas and other furniture are clean and accommodating is to partner with Clean Tech, LLC. for regular commercial steam cleaning in Appleton, WI. We'll work with you to ensure any contaminants and allergens are eradicated from deep within the fibers of your furniture, to leave it feeling fresh.
Using only green, environmentally-friendly products and professional techniques we've learned through years of on-the-job experience, Clean Tech, LLC. is here to help you experience a higher level of clean.
Give us a call today at 920-739-5374 for more information or to inquire about estimates and quotes on steam cleaning or any of the services listed above.